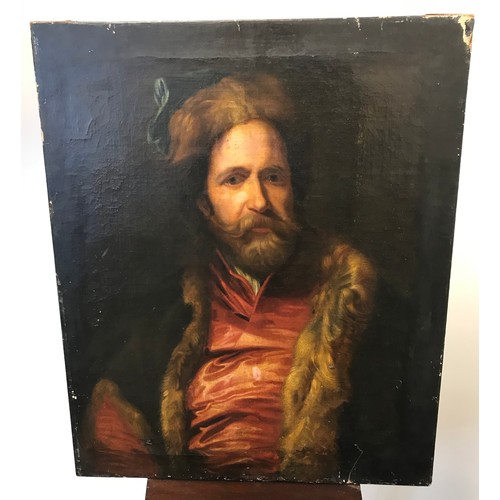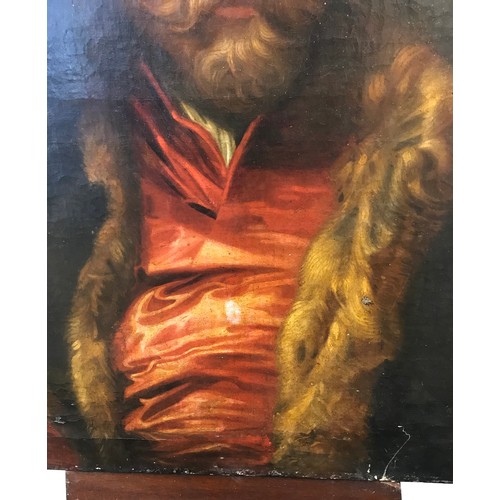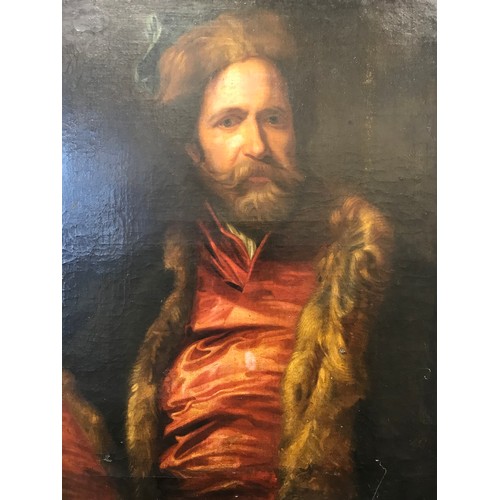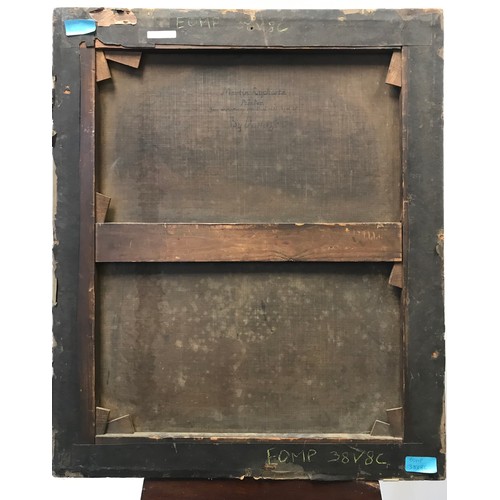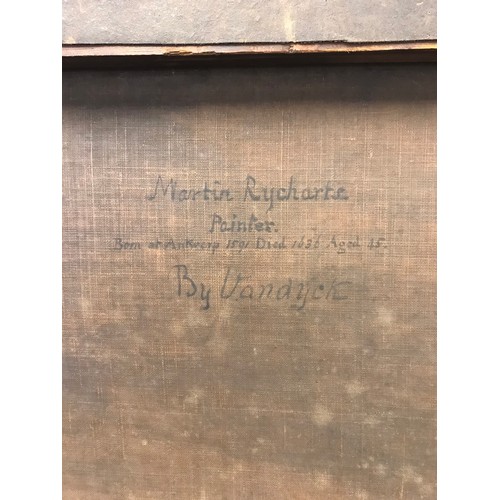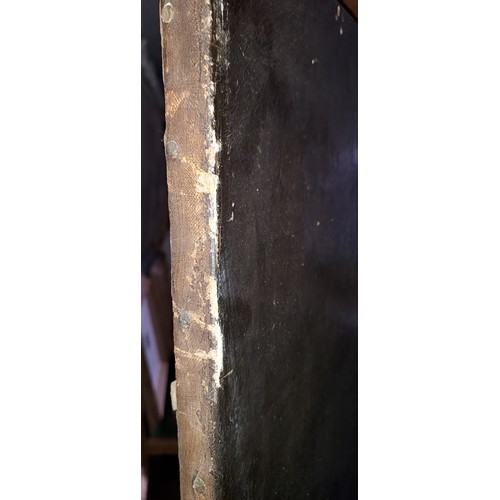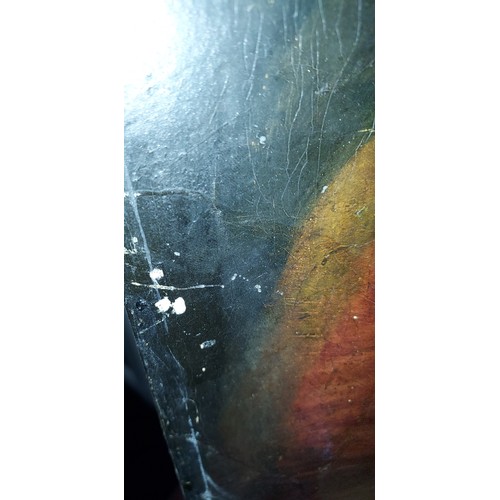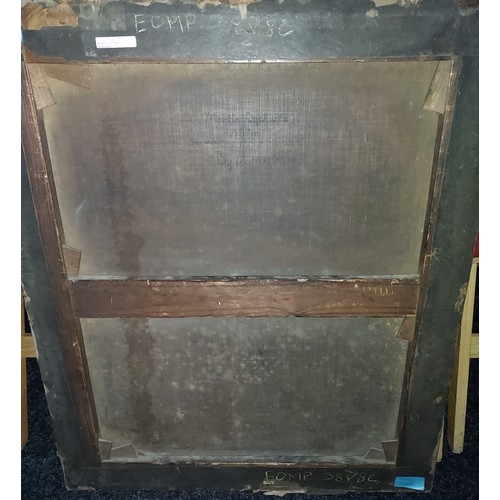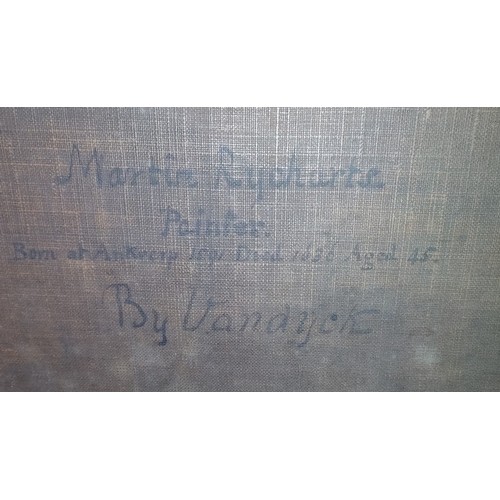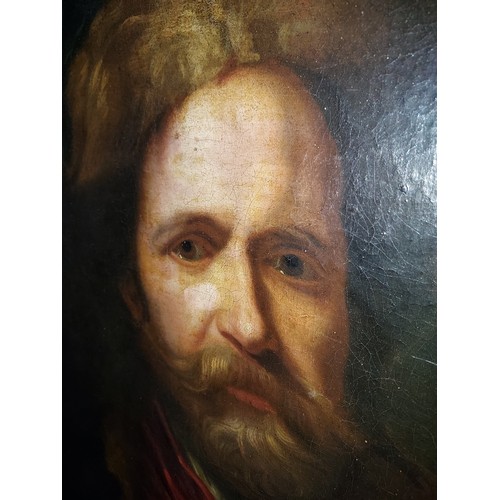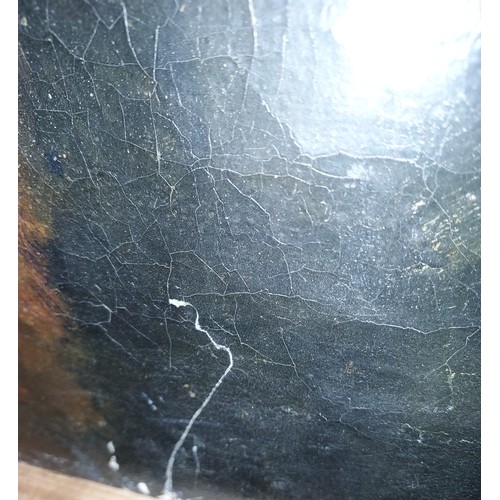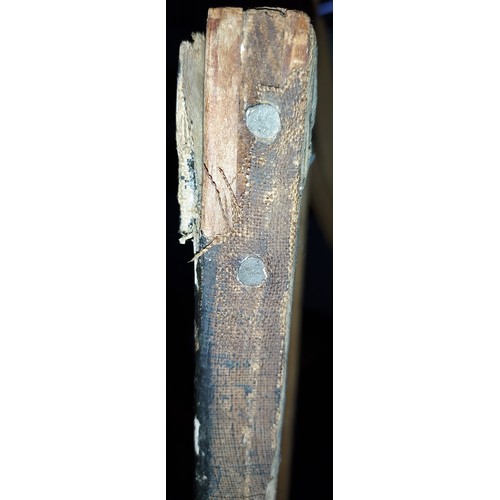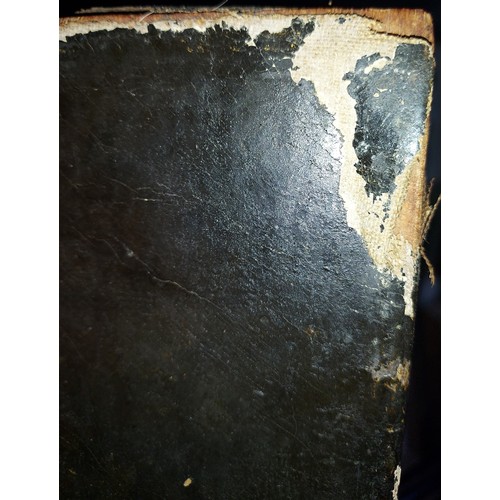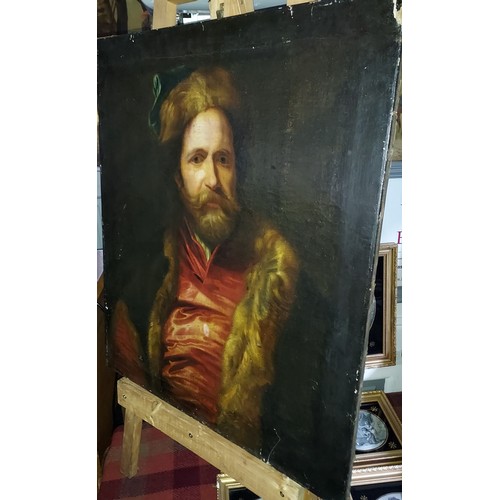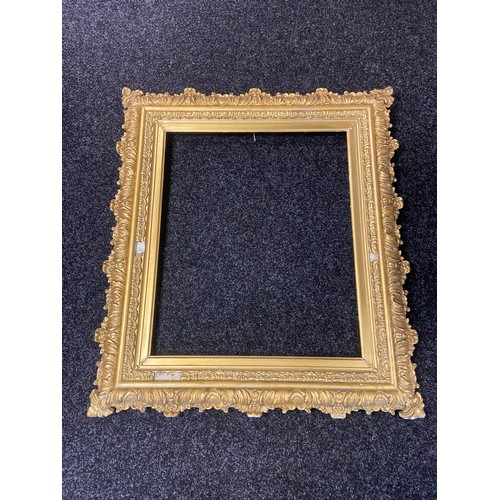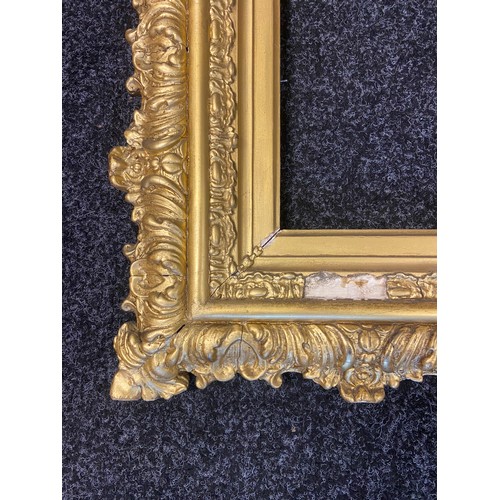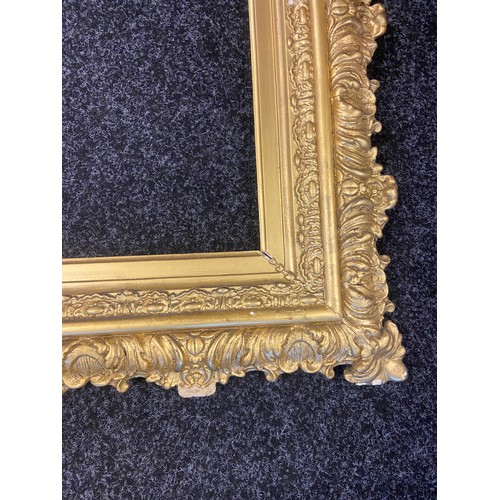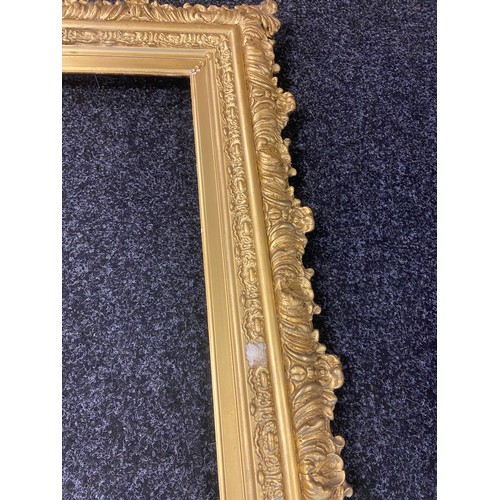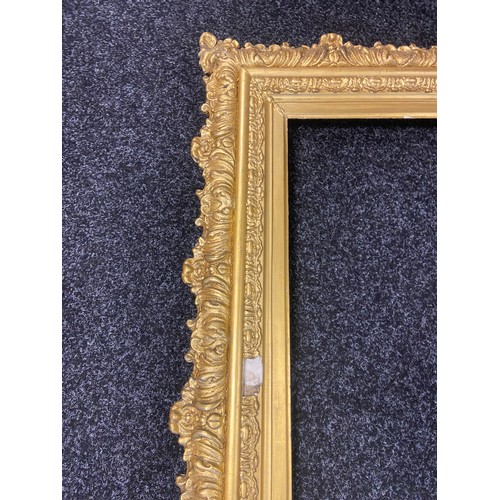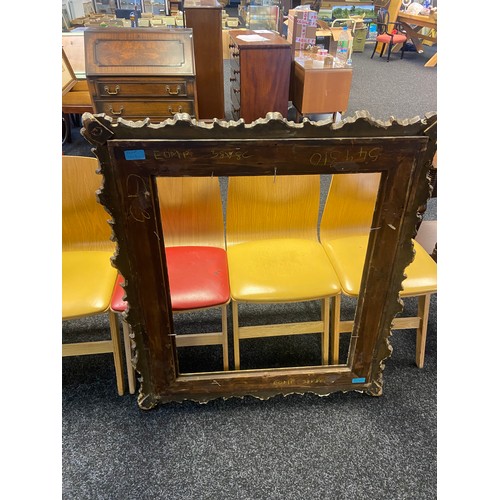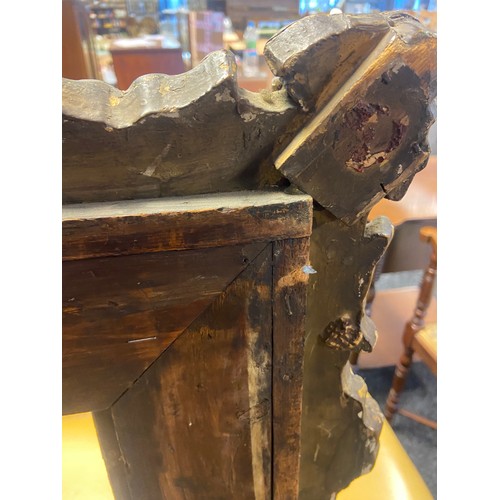 Lot 390
Description:
A 17th century oil painting on canvas of Marten Ryckaert, after Anthony Van Dyck. [Size 76x63cm]
Comes with original 17th century moulded and gilt frame 110x96cm
(This painting appears to be a variation on the Ryckaert portrait. The approach of painting numerous copies/collaborative working, was a feature of Van Dyck's working practice and was common in the Flemish art world at that time.

The canvas and back panel support, both appear to be from the 17th Century.
The painting has multiple layers of varnish that is cracked and pitted in places, this fragments the light. This, combined with the years of dirt on the surface, makes it quite impossible to see if there is any signature. Furthermore the vibrancy of colour's and depth of the painters work is diminished. The brush strokes are long and blended with a rough bold look. On the back of the canvas it states: attributed Anthony Van Dyck. [Size 76x63cm]

The Portrait of Martin Ryckaert has long been considered one of the finest oil sketches that Van Dyck made for the Iconography, the ambitious series of portrait prints designed by him in the early 1630s. Although individual portraits were in circulation by 1632, the complete edition of 80 engravings by various printmakers was only published in 1645, four years after Van Dyck's death. Over the course of the years, Van Dyck's conception of the series seems to have evolved, and so, too, have scholars' understanding of his intention and working methods. As a result, the preliminary studies for the prints are in the process of being re-examined and some have been reattributed.
The attribution of the tonal models, whether to Van Dyck or his studio, has long been debated. In some cases, there is more than one version, and it has been difficult to distinguish which is the prototype. The largest single group of works is the 39 grisailles.

Bibliography

E. Molinier, Collection du baron Albert Oppenheim:  tableaux et objects d'art, Paris 1904, pp. 4-5, cat. no. 10, reproduced plate IX;
A. Marguillier, "Bibliographie" in La Chronique des Arts et de la Curiosité, supplement à la Gazette des Beaux-Arts, 1905, p. 126;
G. Glück, Van Dyck des Meisters Gemälde, Stuttgart/Berlin 1931, p. 555, under cat. no. 332;
W. Bode, Catalogue of the Collection of Baron Albert von Oppenheim, Berlin 1914, cat. no. 11;
W.R. Valentiner and P. Wescher, A Catalogue of Paintings in the Collection of Louis and Mildred Kaplan, New York 1950, cat. no. 9, reproduced;
J. Spicer, "Anthony van Dyck's Iconography:  An Overview of its Preparation," in Van Dyck 350, Studies in the History of Art, 46, Washington 1994, p. 362;
New Orleans 1997, pp. 45-48, cat. no. 18, reproduced;
Baltimore 1999, pp. 45-47, cat. no. 17, reproduced (all the above as by Van Dyck,) Sotheby's Catalogue 39.

Estimate:
£10000 - £20000
Fees apply to the hammer price:
21.60% inc VAT*
Welcome to our Antique, Collectors Fine Art & Book Sale....
Fine Art Works- For paintings and fine art we recommend Aardvark Art Services and they can be contacted on 01253 794673. Email info@aardvarkartservices.com
Books- Packing and shipping service available for certain items, please contact the auction house for further information-
We will only pack and send small, non-fragile items such as individual books or small lots of books.
We will not separate large lots of books, all books purchased will need to be collected in entirety. We will not relist part lots. Alternatively you can pay a fee for disposal of books, that you have purchased, that you do not want
For anything else a mailbox/courier will need to be arranged by yourself. Below a